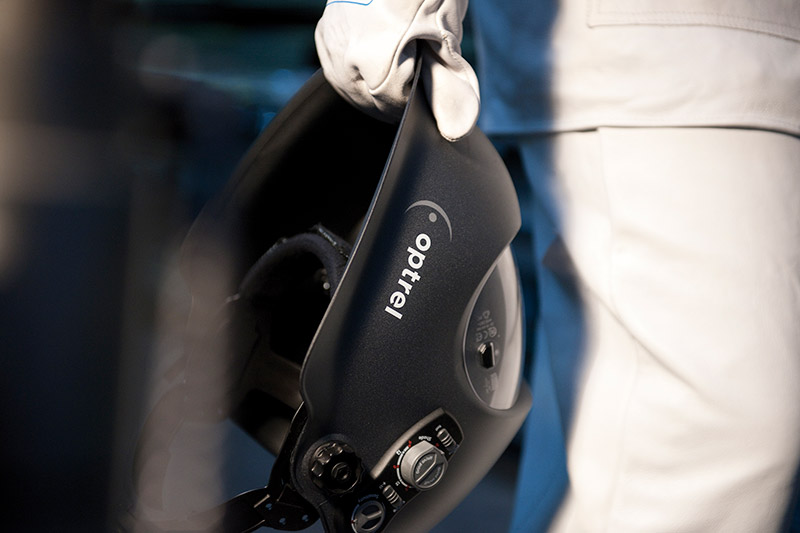 Helmet Shells for Experts
optrel's expert series helmet shells don't only offer a proven design, but also provide maximum comfort and performance. The product development undertaken to develop this range has paid off; the helmet shell has been used with great success for many years.
Welders throughout the world have made it their helmet of choice. Thanks to the experts line smoke- and particle-deflecting design; it can also be used in and meets the demands of over head welding applications.
Specially developed metallic paints reflect heat and reduce the temperature inside the helmet by up to 15%. In the future, breathing protection systems will have an important and strategic role to play in individual protection. Each expert helmet shell can be combined with an optrel breathing protection system.
By experts for experts.
High levels of comfort
Ergonomic design with optimum balance for minimum strain on the neck and nape of the neck
High-quality, heat-resistant material
Heat-reflective paint for pleasant temperatures inside the helmet
Curved edges to deflect weld smoke
Convex front cover lens with extremely long life and a sealing profile to prevent gas, smoke, dust and particles from penetrating
The headband has a telescopic mechanism so that the helmet can be individually adjusted to ensure an optimum field of vision
Tilt adjustment to control distance between helmet and chin
Extended protection area to protect the neck and ears