Hightech swiss made:
This is how optrel protects your eyes
optrel is working on the evolution of the perfect eye protection for several fields of application. As a leader in technology we developed numerous innovations like the ADF with true color view, welding helmets with light state shade level 2.5 or the first autopilot for welders.
Discover, how optrel is making its users work as easy and comfortable as possible.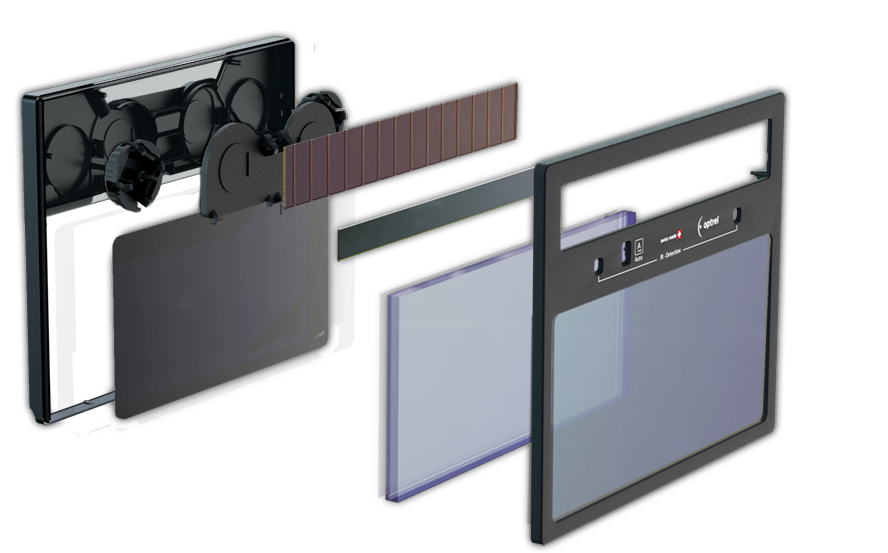 For a maximum comfort during welding:
e3000X Respiratory Protection
Integrated particle filter of the highest safety class (TH3)
Protects reliably from smoke, aerosols and dust
High-Level Protection for Welders
Welcome at optrel, the swiss inventor of the auto darkening filter (ADF) for welders. Millions of welders over the whole world trust in eye protection from optrel, regarding to safety, comfort or efficiency during the welding process. With a welding mask from optrel you get a maximum in comfort and the optimum in protection at the same time.
Experience the difference!
About optrel
The technology company optrel AG is a leading supplier of active eye protection products (ADF), which are broadly used in welding helmets, medical protection glasses, focussing on safety, health and efficiency of its users.
Since developing the automatic welding helmet (ADF) optrel is working on systems for eye protection and respiratory protection for private and professional welders. Also optrel offers eye protection for grinding, cutting, and medical purposes like IPL (Intense Pulse Light for hair removal).